While the origins and true power of Brentacaus are unknown, we can still assume. The only time he was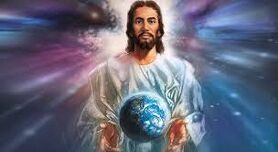 seen was in the battle of the 7 Great Paladins and Sam. Brentacaus came down as a light avatar, and brought the 7 Great Paladins within himself. He held True and pure power in his hands, in the shape of a spear. The waves and ripples of the power through time and physical space, that opened Sam's pores and Brentacaus hurled the massive bolt at Sam, Titan of Earth. As this Light hit Sam, Brentacaus felt a part of himself tear: Him being here is destroying the planes, potentially exiling everything in existence. He left for the Holy Veil immediately in a bright flash.
Ad blocker interference detected!
Wikia is a free-to-use site that makes money from advertising. We have a modified experience for viewers using ad blockers

Wikia is not accessible if you've made further modifications. Remove the custom ad blocker rule(s) and the page will load as expected.